Wildlife and Biodiversity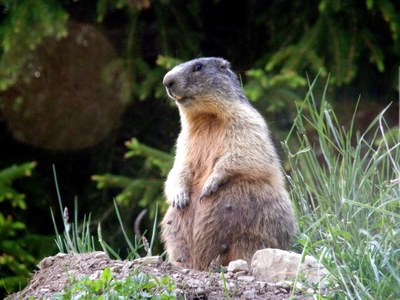 This profile covers the ecology and conservation biology of wildlife and biodiversity, with a focus on terrestrial ecosystems. W&B's focus is on ecological research in a conservation context, and thus, is aiming at students interested in the  interface between science and its application.
Module contents range from theory and research methods to field work, data analysis and scientific writing. The first (winter) semester provides a conceptual and analytical basis; it introduces the concept of biodiversity and the approach of conservation biology, and provides the statistical skills required for data analysis. In the following summer, students will spend a lot of time in the field, learning and applying methods in wildlife research, behavioural ecology, and experimental ecology, and will experience the challenges of protected area management on site. In the third semester, students are introduced to approaches of integrating conservation into forest management and discuss ongoing research and new publications in the field of wildlife ecology and biodiversity conservation.
Important facts about this study profile
Language: English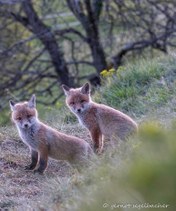 Teaching form: on-campus
Pace of study: fulltime
Study location: Freiburg
Start: only in winter term
Duration: 4 Semester
Application periode: march 20th - may 15th
ECTS: 120 ECTS (80ECTS modules, 10 ECTS Internship, 30ECTS Thesis)
Costs: 161 semester fees, 1.500€ study fees (only non-EU students!)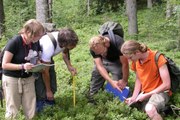 Experts in wildlife and biodiversity science are urgently needed for better conservation practice
Based on the conceptual foundations of conservation biology, students design, conduct and analyze field studies, and summarize and discuss research for conservation
Excursions with own field work provide practical on-site experience in wildlife and biodiversity research and management
Programme overview  pdf
Module details
 1) Environmental Statistics
introductory module beyond multiple regression
standard machine-learning approaches in R or Python
joint module with students from other profile tracks
2) Analysis of biodiversity data
Biodiversity maesures
Analyzing species richness and species community composition
Analysis of biodiversity data in R
3) Biodiversity and Conservation Biology
Biodiversity as a concept
Conservation Biology as a crisis discipline
Research as a basis for conservation
4) Genetic and genomic methods in forest management and conservation
Population genetics of forest tree
Analysis of genetic data - in the lab and in R
Learn to present your results in oral and written form
5) Research in Wildlife Ecology
Overview on methods in wildlife research
Wildlife monitoring approaches
Data analysis and interpretation
6) Wildlife Behavioural Ecology
Understanding behaviour as adaptive
Study design and field work in the Italian Alps
Data analysis and report writing
7) Experimental Ecology
Experimental Design in ecological field research
Design and carry out your own research project
Learn to communicate your research research visually, in written and in oral form
8) Protected Area Management
Categories of protected areas
Planning and designing reserve systems
Social and cultural aspects
9) Conservation of Forest Biodiversity
Approaches to promote biodiversity in managed forests
Assessing the effectiveness of retention forestry
The societal and economic basis for conservation
10) Frontiers in Wildlife Ecology and Conservation Biology
Overview on current research fields
Data interpretation and discussion
Translation of research into management

Target Group
W&B is for students interested in animal ecology, in providing a scientific basis for conservation, and in the significance and conservation of biodiversity. W&B's focus is on ecological research in an applied context.
Career Opportunities
research (e.g., universities, research institutions, professional societies)
conservation (e.g. governmental institutions, (international) NGOs, protected area, consultancy companies).
excellent preparation for doctoral studies in applied ecology, animal ecology and conservation biology.
Application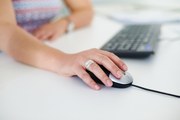 Requirements

* BSc. Degree with grade point average of at least 2.5
* English C1
* 55 ECTS in natural sciences and ecology
     * Proof of floristic and faunistic species knowledge
     * Population ecology
* 15 ECTS in statistics and geomatics
Application periode: March 20th - May 15th
Application portal: HISinOne
further information: 
-> see "Application"
Coordinator & Contact

Wildlife Ecology and Management
ilse.storch(at)wildlife.uni-freiburg.de