Climate Change Ecology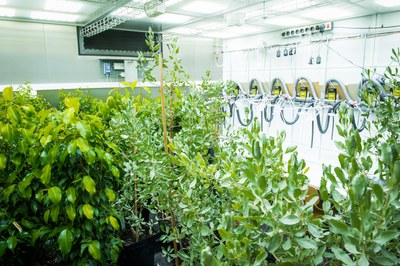 Climate Change Ecology studies the impact of climate change on terrestrial ecosystems at local, regional and global scales. Both the meteorological and climatological causes of anthropogenic climate change and the impact on biogeochemical cycles are critically analyzed. Hands-on laboratory and field-based approaches are used to quantify stress-induced changes in plants and ecosystems. The aim is to gain in-depth knowledge on alterations of important ecosystem processes, such as carbon or water cycles. Finally, an introduction to earth system modeling approaches addresses these processes at larger scales.
In summary, this profile aims at developing a process-based understanding of climate change induced alterations in terrestrial ecosystems and potential adaptation strategies.
Important facts about this study profile
Language: English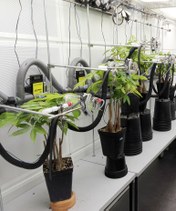 Teaching form: on-campus
Pace of study: fulltime
Study location: Freiburg
Start: only in winter term
Duration: 4 Semester
Application periode: March 20th - May 15th
ECTS: 120 ECTS (80ECTS modules, 10 ECTS Internship, 30ECTS Thesis)
Costs: 161 semester fees, 1.500€ study fees (only non-EU students!)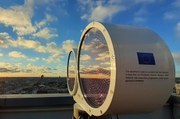 Unique insights into large projects and facilities of climate change research
Highlight: Excursion to Garmisch-Partenkirchen in the first semester
Experimental and self-designed scientific projects in small student groups
Programme overview pdf
Module details
1)      Ecosystem Functioning
Background knowledge on important processes in ecosystems
overview of ecological approaches and systems
link to other profile tracks, and to their students
2)      Environmental Statistics
Builds on and extends statistical knowledge and its application
introductory module beyond multiple regression
standard machine-learning approaches in R or Python
Solve complex statistical tasks and advanced use of R
3)     Lab-analysis of Climate Change Impact
Impacts of environmental stress
Basic methods of tree growth analysis, soil science and tree physiology
Application of laboratory methods and critical data analysis
4)      Climate Impact Research
Overview on current approaches in climate change research
Excursion to Garmisch-Partenkirchen
Development of a research project proposal
5)      Land-Atmosphere Interaction
Exchange processes of energy, water, and trace gases between biosphere and atmosphere.
Micrometeorological methods of measuring and modelling land-atmosphere exchanges
Attribution methods for land sources and sinks.
6)      Land Use Adaption
Climate change and land-use change problems
Applied work at authorities, NGOs and research institutions
critical view on current land use strategies
7)     Experimental Climate Stress Physiology
Stress impacts on plants
Design of greenhouse/climate chamber experiments
Realization, analysis and interpretation of collected data
8)      Methods in Ecosystem Research
Field research at the ecosystem level
Design, conductance and analysis of field experiments
Written presentation of the results achieved
9)      Environmental Monitoring, Data Analysis and Visualization
Data collection and storage
Data analysis and visualisation
Upscaling of information
10)   Earth System Modelling
formulating processes as ODEs
simulating (coupled) (partial) DEs using R/Python
programming (modules of) a simple ecosystem model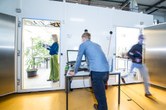 Target Group
Students with a background in ecology, ecophysiology, and environmental sciences with an intrinsic motivation to understand and investigate the impact of climate change on terrestrial ecosystems, as well as the underlying processes and the role of the terrestrial biosphere in the global climate system
Career Opportunities
Local and regional authorities in sustainability and environmental impacts
Governmental and NGOs focused on mitigating climate change impacts
Academic and research facilities
Environmental education
 Application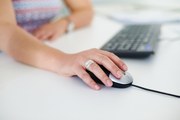 Requirements

* BSc-Degree with grade point average of at least 2.5
* English C1
* 70 ECTS in natural sciences and ecology
       * 25 ECTS in ecology
* 10 ECTS in Statistics and Geomatics
Application periode: March 20th - May 15th
Application portal: HISinOne
further information: see "Application"
Coordinator & Contact